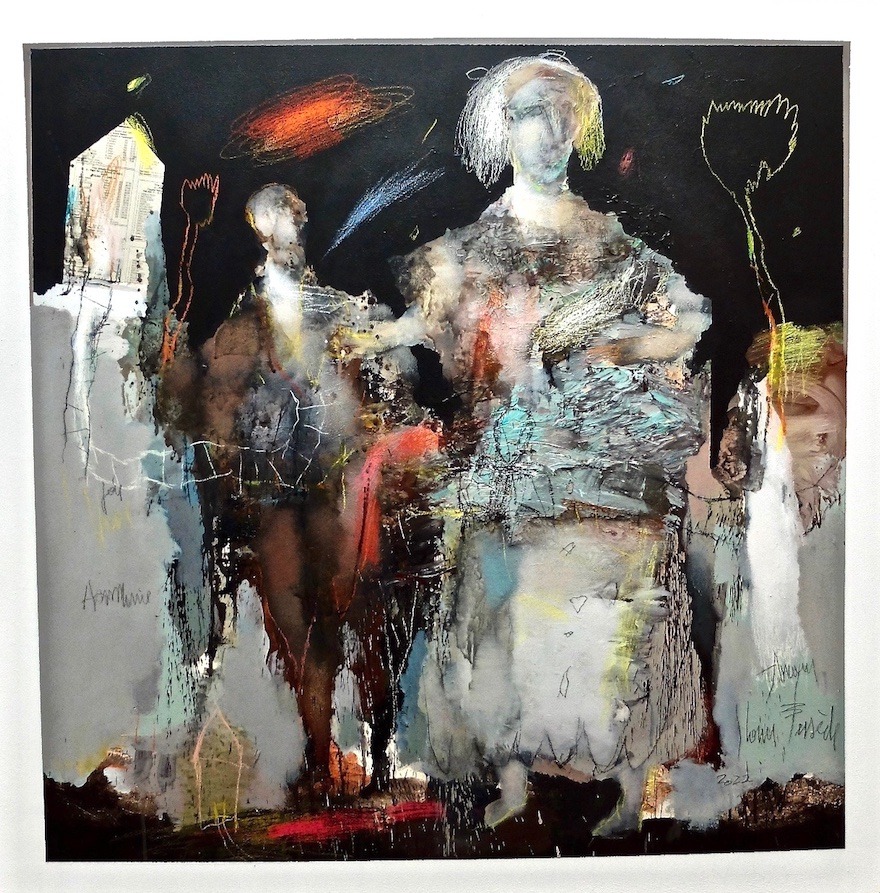 Two careers
Jean-Louis Bessède trained at the Beaux-Arts in Toulouse. But after graduating, he worked for a long time in design, and conceived many ultra-contemporary objects that seduced Georges Pompidou or the King of Morocco, among others. In total, more than 300 creations have been distributed throughout the world.
Since 1982 he has devoted himself entirely to painting.
Most of the time, the artist's way of proceeding is the same: "I always start by putting the spirit on a face. The rest comes easily afterwards. If the head is generally sober, the rest can be more complex.
Jean-Louis Bessède likes to work with all materials and techniques. In his works, lead pencil, ink, endless glazes, newspaper that he crumples, folds, burns, others that he dips in cement, with wire mesh or plaster before applying them to the canvas and painting them… or not.
This work with matter makes the characters shamanic, charged with an interiority that goes beyond them.