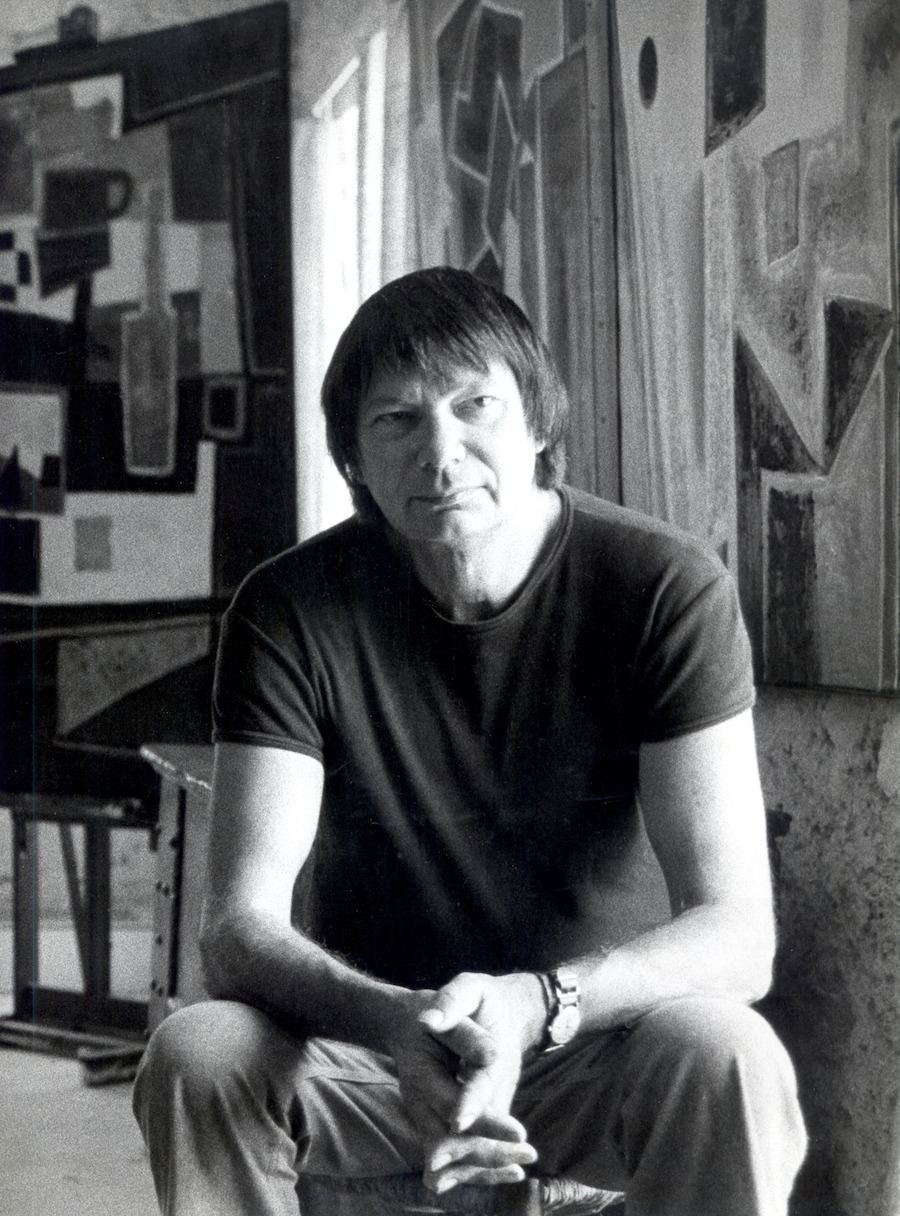 From the age of 14, Raymond Guerrier worked in a Parisian photoengraving workshop. Fascinated by painting from an early age, he did his first small paintings at 16.
Self-taught, he learns the trade by visiting museums and exhibitions. It was in 1952 that his life was transformed. A dealer in the Rue de Seine, Gilbert Stiebel, opened his gallery to young painters to award a prize. Guerrier was the winner and his reward was an exhibition in Paris, followed by one in London. The following year he won the Prix de la Jeune Peinture, which opened the doors to success and recognition.
In 1954, he left Paris to settle at the foot of the Alpilles. From his first very dark canvases to landscapes with warm and contrasting colours of the South, his painting will gradually evolve towards a form of vigorous abstraction. His work reflects the robust and poetic man he was. It is composed of oils on canvas but also drawings, gouaches, glued papers as well as enamelled terracotta sculptures, a work of art that he shared with his wife Francesca.