Exhibition of Danielle Prijikorski at the Château de Barjac from 4 to 25 September 2021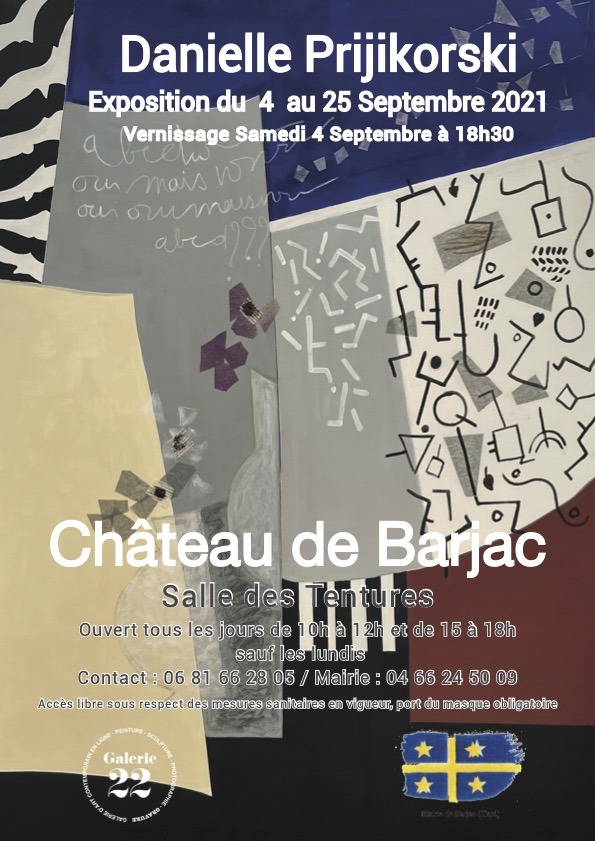 Exhibition of Danielle Prijikorski in the rooms of the Taperstry of the magnificent Château de Barjac in the Gard.
This exhibition retraces her career with a work from 1986, the first canvas of her passage to abstraction.
Danielle Prijikorski is a French painter known for her exceptional combinations of singular materials. She uses any material under her hands as long as it corresponds to the feeling she wants to express.
Although at first glance, her works seem peaceful and calm, the light escapes from the linear boundaries demolishing the shadows in its path.
A big thank you to all the team of the Town Hall of Barjac for this invitation.
Opening on Saturday 4 September at 6.30pm.