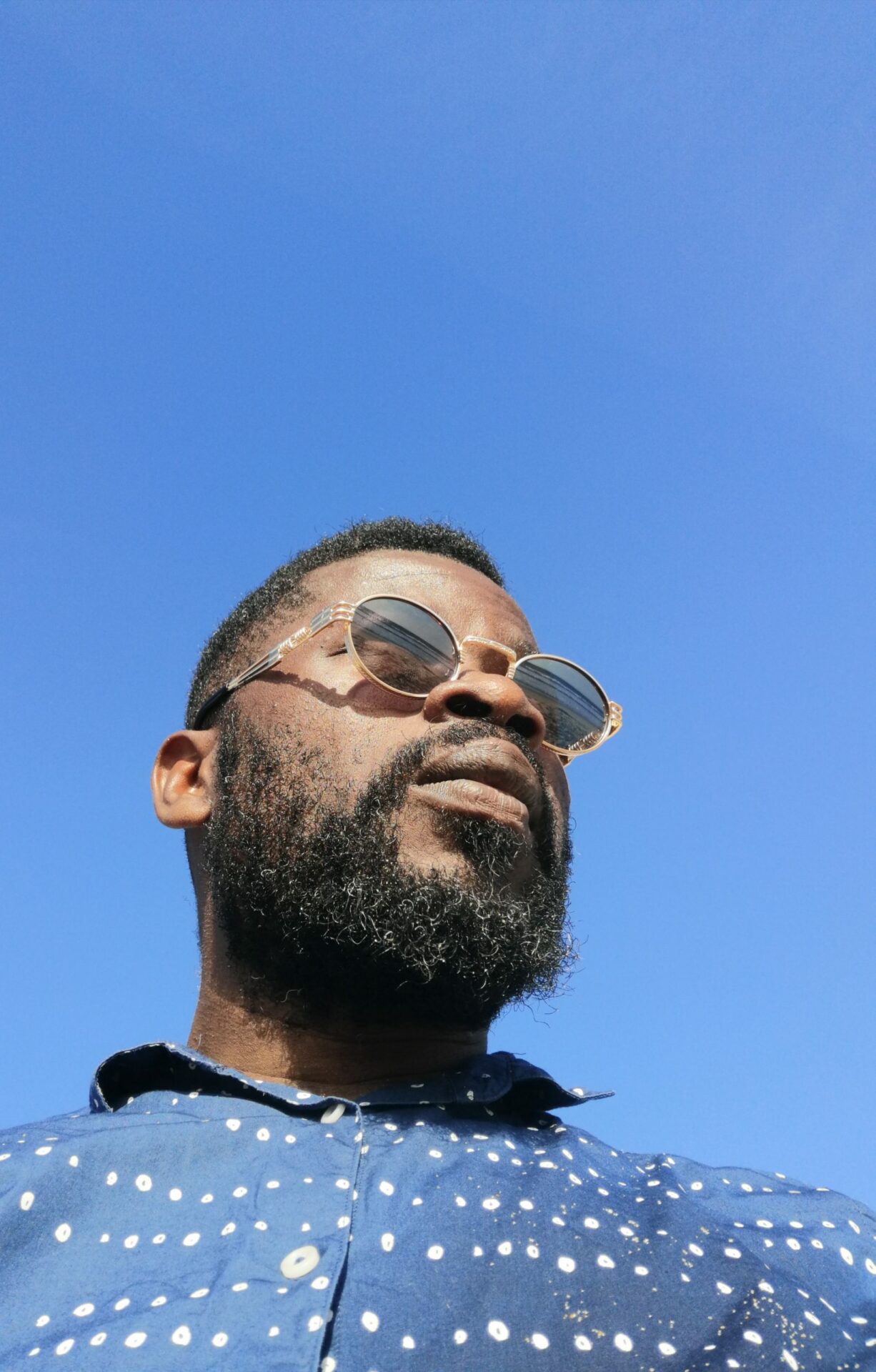 Former student of the National Institute of Arts and Cultural Action of Abidjan, Marcelin K. Yao is a Franco-Ivorian artist born on February 28, 1984 in Ivory Coast. His course at the Beaux-Arts of Abidjan will be devoted to a speciality in Painting. To this he added a mastery of computer graphics software. Moreover, in his race towards the fusion between the Plastic Arts that he studied, and the New Information and Communication Technologies, he will be very quickly recruited by the French communication and computer graphics company ARAMIS. Major of the 2011 promotion of the Beaux-Arts d'Abidjan, his talent leads him very early to be selected for the 7th edition of the exhibition BICICI Amie des ARTS, which was held from September 27 to October 28, 2011 in Abidjan. Since then other exhibitions have followed: "BICICI amie des arts 2012" (Abidjan, Ivory Coast), Art et Nature katadji 2012 /2013 (KATADJI, Ivory Coast)….
Winner of the first Benianh International Foundation Arts competition in September 2014, Marcelin YAO obtained a scholarship to continue his studies at the School of Fine Arts in Tourcoing, France.
Today, Marcelin is a graduate of the fine arts school of Tourcoing, France. He works and lives in DAX ( France)
MY ARTISTIC APPROACH
This series is the fruit of an approach that places man at the centre of my creations. I am inspired by everything that happens around me. As a person, I am extremely sensitive. And this sensitivity finds its refuge in pictorial expression. My current paintings are the result of concerns that I feel. Through my paintings, I express with the utmost sincerity everyday situations that are related to various issues. I am sensitive, for example, to the subject of childhood because I myself had a difficult childhood. That is why in many of my works I deal with the subject of childhood. I am also touched by violence against women. I am also sensitive to the issues of the environment, which is gradually deteriorating. There are a multitude of things that I ask myself a lot of questions about. These issues are part of everyday life and the media talk about them. But I don't see any improvement. As an artist, I find it natural to raise these questions through my work. This means of expression suits me because through it, I create a space for discussion on these issues.
Technically, I merge inkblots, collage and drawings on canvas. I try to find the way to an originality that does not leave the viewer indifferent. My pictorial research puts forward sensible subjects on supports sometimes loaded with materials. My work is also inspired by the "no finito", an Italian trend that emphasizes the unfinished nature of the work of art. I would like to turn this way of working into a singular pictorial writing that draws its strength from contemporary issues.
My objective is explicit. I would like the viewer to be attracted by the originality of the work at first sight and then to be questioned in depth by it. I think that a contemporary work has the duty to provoke reflections, criticism and proposals of ideas aimed at improving the living conditions of man.