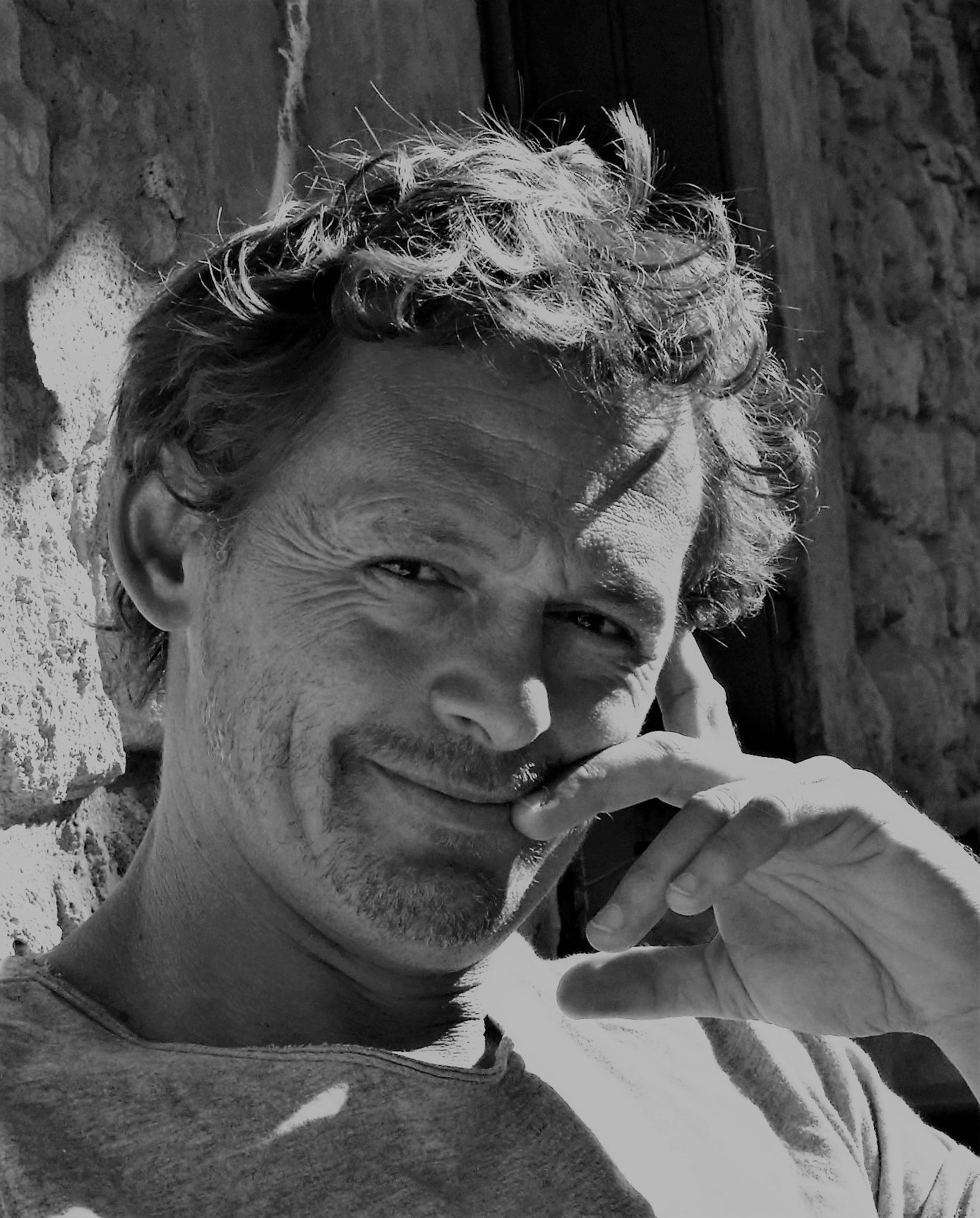 From an early age, Sébastien Zanello's interest has been in the space that conditions our sensations and behaviour. He recreates volumes, theatres of his escapes. Everyday objects, pieces of wood and bricks left in the garden become partitions. With the encounter with Peï's Grand Louvre under construction, where two temporalities confront each other, the door to the imaginary opens definitively. From then on, Sébastien Zanello turned to architectural studies and for ten years practiced with one main focus: magnifying the needs of clients by creating bubbles of space. Frustrated in his aspirations, he frees himself from materialist constraints, makes an exclusive choice and switches to artistic creation. He then resumed his studies in Plastic Arts at Paris 8. Among the artistic references that will propel him further, we find the Bahaus, the constructivists, the Kinetic Art in general as well as the influences of the contemporaries Donald Judd, Bernar Venet, Richard Serra, Felice Varini. His meeting with Satoru Sato anchored his attraction for Minimalism, which he materialized by the square, but also for monumental work. Over the last five years his close collaboration with Pierre Surtel on several ephemeral installations, has broadened his approach to artificial light and the effectiveness of repetition.
The artist has been working on a number of projects for the past five years. In order to maintain direct contact with the public eye, Sébastien Zanello also conducts artistic workshops in the public space and carries out extensive research into the creation of participatory works with the implication of reflecting on what a work of art is. These encounters with the public, simultaneously active and passive, accelerate the theorization of the work on space and more particularly on public space.
Concretely, the materialisation of his work is carried out through two opposing approaches on the same axis.
The first is the development of a new approach to space. On the one hand, he develops a method of sculpture based on square steel modules. These structures, starting from a reduced to monumental scale, come to be implanted in a space then pushing the spectator to move differently in this place by pivoting around the work.
The second starts from the space itself, it inspires Sébastien Zanello a story that materializes with a unique and singular plastic installation, which redraws the space, thus creating a three-way dialogue: a place, a work and a spectator. The gaze can arrive or leave from anywhere, cross, skim, stop where it wants. Today more than ever, Sébastien Zanello is looking for both spaces and looks to communicate between people.