Raymond Guerrier a great painter in Provence…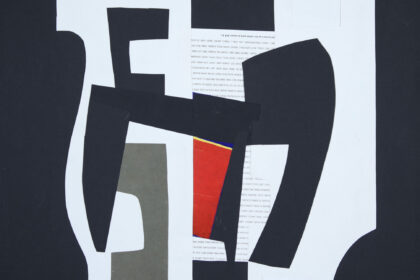 Raymond Guerrier is a great painter who has transcended the famous dilemma of figuration and abstraction. The discovery of his work was first of all the meeting with his son, Francis Guerrier, also an artist but a sculptor.
Francis invites us into his father's studio and shows us his work … we are amazed … we immediately fall in love … and we plan an exhibition for July 2013. This is how our passion for this great artist began.
In the last decade of 1990 until the end of his life in 2002, Raymond Guerrier burns with an inner fire that he communicates in his painting.
The accuracy of the tonal relationships of a reduced palette, the balance of the masses, the rigour of the composition. And yet emotion filters through, lyricism forces the precise contours, flushes the coloured flat areas and slams into the well struck contrasts of black and white.